Completed payment!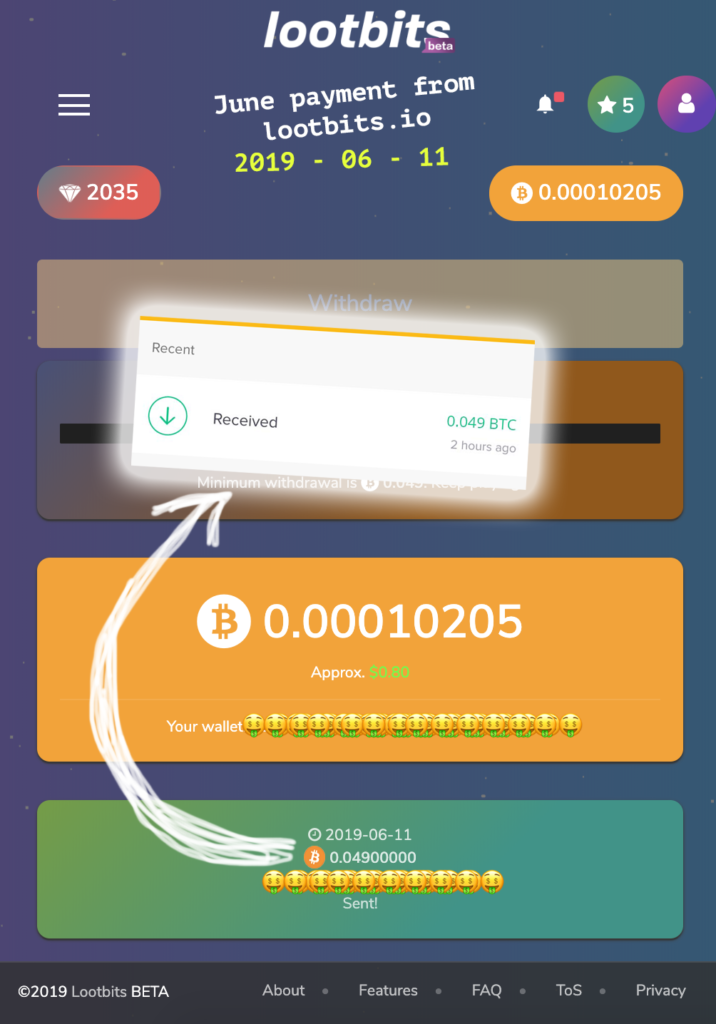 Website: lootbits.io
Date: 2019-06-1
Amount: 0.049 BTC
Payment method: Bitcoin
Recipient: Anthony
Comment: Still going strong! This is my second payment on June 2019. Second month in a row I receive 0.049 from lootbits.io so they are really paying and I can recommend this site! Great way to get BTC for free!
Source: imgur post