Completed payment!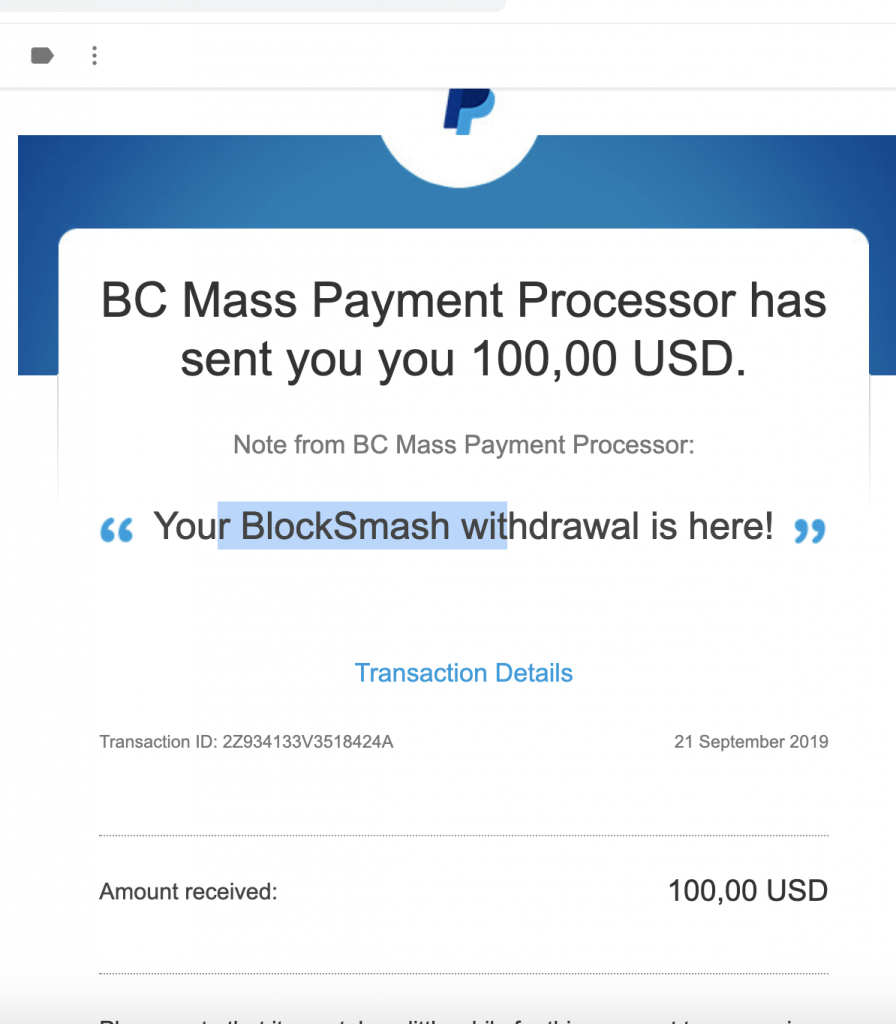 Website: blocksmash.io
Date: 2019-09-21
Amount: $100
Payment method: PayPal
Recipient: Chris K
Comment: Hello, I just wanted to share my first payment proof from this new website blocksmash.io. I've reached the $100 payout in less than two days and received the money to my Pay Pal. This site is really worth trying! It's just launched but you can get the rewards pretty fast!
Source: Personal submission (you can submit your payment proof as well!)